Coaching Training
Become a certified coach
Accelerate your development and learn powerful techniques to motivate others with Expand coaching program approved by the International Coach Federation (ICF).
Get the best out of yourself both personally and professionally and learn how you can motivate others to thrive and improve on the ICF-accredited Certificate in Coaching for Managers, Executives and coaches' program. Coaching is a well-recognized method for personal and professional development, based on academic research and proven psychological approaches to leadership. Our Certificate gives you a unique opportunity to build your coaching skills in action. Delivered by some of Denmark's highest ICF certified coaches, it emphasizes practical personal training to ensure you get measurable results. After completing the program, you will receive a Certified Coach Diploma from Expand.
Who is the training for?
This training is for Managers, Executives and Coaches, Leaders or HR professionals. Anyone who would like to become certified as a coach.
ICF ACC Certification
Level 1 program
To be able to obtain the full ICF accredited level 1 program, you will need the certification package.
In addition to having completed the Certificate in Coaching, to achieve this level of certification, you must:
Be able to document 100 hours of coaching
Have received a further three individual mentor coaching hours
Pass an oral evaluation (requires a recording of a 30-45 minute coaching session with full transcription)
If you would like the ACC Level 1 certification, you can purchase our certification package, which includes the three individual mentor coaching hours and the oral examination at the ACC level.
It is possible to take the certification examination with Expand after you have documented 40 hours of coaching. You will then be able to apply ICF for the ICF ACC certification once you have completed a total of 100 hours of documented coaching.
You will have to pay a fee directly to ICF (175 USD for members and 325 USD for non members) and pass an online multiple choice test when you apply (ICF credentialing exam). You can register for the ICF ACC certification any time, as it will be an individual certification process.
When and where?
Module 1
June 12-14th 9-16.30 Gothenburg
Module 2
August 29-30th 8.30-12 Online
September 4th 8.30-12 Online
Module 3
October 16-17th 9-16.30 Gothenburg
Modul 4
November 16-17th 8.30-12 Online
November 27th 9-16.30 Gothenburg (Mentor 2 at end of Module 4)
Observed coaching session in groups (3-4 students with ICF certified observer)
September 22nd 8.30-12 Online
Mentor coaching in groups (3-4 students with ICF certified mentor)
Mentor 1 October 30th 8.30-12 Online
Mentor 2 November 27th 9-16.30 Gothenburg (end of Module 4)
Repetition
December 4th 8.30-10 Online
Evaluation/exam
Written December 11th 8.30-12 Online
Coaching session December 12th 8.30-16 Online – max. 6 students
Coaching session December 13th 8.30-16 Online – max. 6 students
The exact date and time of the oral examination for each student is determined approximately two months before. Please reserve all dates until the final examination plan is in place.
Read more about the content of the coaching training in our folder:
Trainers
Annette Kledal, Head of Education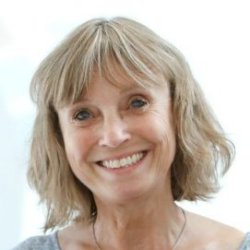 Annette Kledal, CEO of Expand, is an ICF Master Certified Coach, MCC. She also has a Master Practitioner Diploma in Systemic Team Coaching from AoEC and a Diploma in Coaching Mastery from ITS. In addition, Annette is an NLP Trainer and a trained systemic consultant from DISPUK. She has coached managers and teams, and educated coaches, for more than 20 years. Annette founded Expand in    1998 and became an ICF-certified coach in 2006. Before changing careers in 1998, she was a dentist with a private practice.
Christophe Kittel, Faculty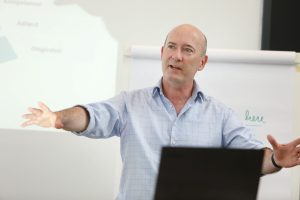 Christophe Kittel is an Associate Certified Coach (ACC-ICF), International Systemic Team Coaching Certified (Academy of Executive Coaching). He also has a master's degree in International Business and Corporate Finance. Christophe focuses on leadership development and cross-cultural challenges. He has had an international career, working for more than 25 years at corporate level for a number of companies, including L'Oréal.
If you are interested in learning more, please fill out the form: