The Fresh Connection
In collaboration with Themissinglinks.info, Global Leadership is hosting the unique experience in a realistic game simulation called The Fresh Connection.
What is the Fresh Connection?
The Fresh Connection: A Demand Driven S&OP Experience is a realistic simulation game of a supply chain management situation.
The concept is simple: A business is in trouble and you have to fix it with your 3 teammates.
In addition to developing team spirit, it allows a better understanding of the financial issues of Supply Chain management.  The experience also strengthens technical knowledge in Purchasing, Production or Sales allowing a better collective decision-making.
This one-day unique Demand Driven S&OP Experience workshop will allow you and your team to experience and test implementing DDMRP buffers in a simulated environment powered by The Fresh Connection (TFC).  Participants experience the positive impact of buffer implementation in a risk-free environment.
The workshop discusses the broad concepts of Demand Driven Material Requirements Planning (DDMRP) buffer methodology, introduces the Demand Driven Adaptive Enterprise Model and the 4th buffer type: skills buffer.
Experience an S&OP process to discover how implementing buffers in a budget-constrained environment, typical of the real-world, can still deliver high service level expectations while systematically reducing inventory investment and achieving an expected Return on Investment. The experience provides a platform for organizational change management, builds confidence for your DDMRP implementation project and is relevant for leadership and/or operational staff.
A comment from the first workshop hosted by Global Leadership in April 2018:
It was interesting to have people from very different backgrounds and even no experience in Supply Chain. This DDMRP version of TFC gives a very good overview on how to apply DDMRP principle and result to the company benefits. Good workshop!"
The trainer
Caroline is an APICS instructor, a DDI master instructor, a trainer of The Fresh Connection serious game in 4 continents and an NLP Master Trainer.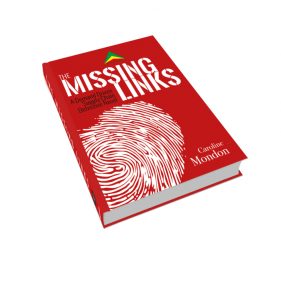 Caroline is the author of a bestselling management book: "Le chaînon manquant: management agile de la chaîne logistique en PMI" 3d edition AFNOR, won a national French award in 2008. Revised version illustrating the Demand Driven MRP methodology was published in July 2016 "The missing links" Industrial Press, USA. Read more about Caroline Mondon.